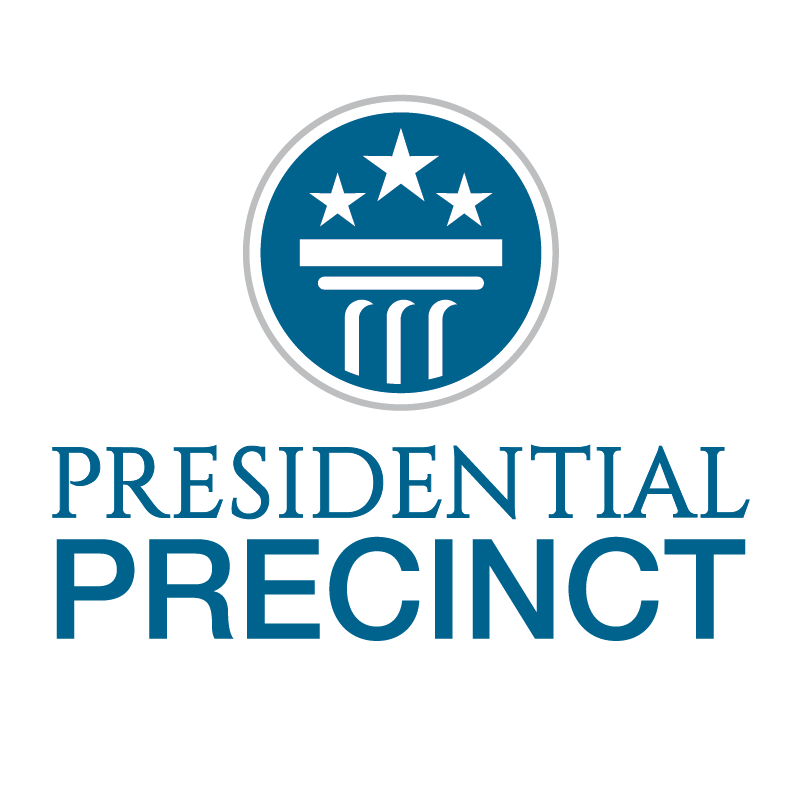 The Presidential Precinct, comprised of two of America's leading universities and three presidential sites in Virginia, is proud to announce that it has been selected as a "Mandela Washington Fellowship for Young African Leaders" partner. Beginning in mid-June, the Presidential Precinct will host 25 of Africa's brightest emerging civic leaders for a six-week academic and leadership institute.
The Mandela Washington Fellowship, the flagship program of President Obama's Young African Leaders Initiative (YALI), empowers young African leaders through academic coursework, leadership training, mentoring, networking, professional opportunities and support for activities in their communities. Fellows are young leaders from Sub-Saharan Africa who have a proven record of accomplishment in promoting innovation and positive change in their organizations, institutions or communities. The cohort of Fellows hosted by the Presidential Precinct is part of a larger group of 500 Mandela Washington Fellows being hosted across the United States this summer. The week following completion of the YALI program, these exceptional young leaders will meet with President Obama during a summit in Washington, D.C.; select Fellows will also receive hands-on experience through six-week placements with U.S. companies, organizations and government agencies.
Working closely with the Department of State's Bureau of Educational Affairs and its implementing partner, IREX, the Presidential Precinct has designed an academic program that will challenge, inspire, and empower these inspiring young leaders from Africa.
The Presidential Precinct will host the YALI program for six weeks beginning in June, offering leadership training, academic coursework and mentoring in Charlottesville, Orange and Williamsburg. The Precinct tailored the curriculum to focus on the skills leaders need to run better ministries, start and grow businesses, and serve their communities and countries.
"The Mandela Washington Fellowship helps the Presidential Precinct achieve its goal of empowering the next generation of influential leaders through education, collaboration and digital networking," said Neal Piper, Managing Director of the Presidential Precinct. "We were honored to host the inaugural year of the Mandela Washington Fellowship and we look forward to hosting this year's cohort of exceptional leaders."
Through the Presidential Precinct Network, the 2015 Mandela Washington Fellows will have the opportunity to engage with a powerful network of experts representing government, business, academia and civil society. With members from more than 100 countries including 500 of the 2014 Mandela Washington Fellows, this global virtual meeting place provides an exclusive and secure online resource that enables members to learn new skills, find expert advice, exchange ideas, access professional development resources and solve the most pressing challenges in their communities.
About The Presidential Precinct
The Presidential Precinct is a consortium among two of America's premier universities, the University of Virginia and William & Mary; William Short's Morven, and the historic Presidential sites of three Founding Fathers: Thomas Jefferson's Monticello, James Madison's Montpelier, and James Monroe's Ash-Lawn Highland.
As a physical gathering place for aspiring leaders from emerging democracies, the Presidential Precinct has hosted leaders from over 100 nations, through U.S. Department of State programs including the Mandela Washington Fellowship (YALI), the International Visitors Leadership Program (IVLP) and bespoke events which have been attended by world leaders including His Royal Highness the Prince of Wales. Hundreds of distinguished international visitors come to the Presidential Precinct each year to learn about successful nation building.
For more information on the Presidential Precinct, visit presidentialprecinct.org. For more information about the Presidential Precinct's Mandela Washington Fellowship, visit presidentialprecinct.org/yali.
The Mandela Washington Fellowship for Young African Leaders is a U.S. government program that is supported in its implementation by IREX. For more information about the Mandela Washington Fellowship, visit yali.state.gov and join the conversation with #YALI2015.