At Highland we offer a range of experiences for the public, from individual and group visits through educational programs and cultural events. Our work reflects a commitment to exploring the diverse lived experience at Highland as a way to understand American history. The people and events of Highland, including James Monroe's career, reflect the development of the United States in ways that are relevant to the world today.
---
Executive Director
Sara Bon-Harper, Ph.D.

"I believe Highland's story is relevant to U.S. history. The complexity of individual and family stories can help us understand the world, reveal truths about humanity, and inspire imaginations. I welcome your interest in our work and invite you to be a part of history—and the future—at Highland."
Sara Bon-Harper has been Executive Director at James Monroe's Highland since September 2012. The research she has directed in that time has transformed the interpretation of the property, and contributes to a new understanding of James Monroe. Ms. Bon-Harper previously served as Archaeological Research Manager at Monticello, and has conducted archaeological research and trained students in Europe and North America. She has lectured and written on a variety of themes, including the analysis of archaeological data, landscapes of slavery, and the construction of historic narratives. She serves on the board of the Presidential Precinct, and is also a Research Professor of Anthropology at William & Mary and a Faculty Affiliate of William & Mary's Institute for Integrative Conservation (IIC). Ms. Bon-Harper earned a Ph.D. in Anthropology at the University of North Carolina at Chapel Hill and a B.A. in Anthropology and Classics from the University of Arizona.
---
Mellon Postdoctoral Research Fellow
Mariaelena DiBenigno, Ph.D.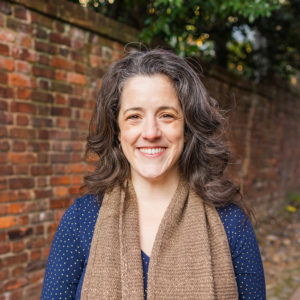 Mariaelena DiBenigno is the Mellon Postdoctoral Research Fellow at James Monroe's Highland, where she collaborates with William & Mary and community partners on exhibits, courses, and programs. Maria researches how to tell better public histories through inclusive interpretation, new collaborations, accessible education initiatives, and re-examined histories.

---
Business & Operations Manager
Nancy Ocasio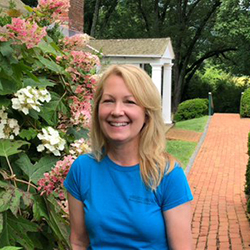 As the Business and Operations Manager at Highland, Nancy Ocasio is responsible for finance and facility management. She earned a B.S. in Business Administration from the University of Maryland. Nancy enjoys supporting the Highland staff in their efforts to interpret the property, the Monroe family, and the enslaved and hired workers who called Highland home.
---
Marketing & Events Manager
Jason Woodle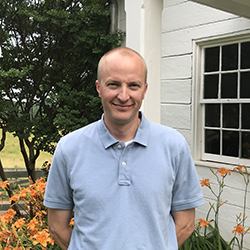 Jason Woodle is the Marketing & Events Manager at Highland where he manages print and digital promotions, media relations, and public and private events. He studied at the University of Virginia, earning a B.I.S in Humanities and a Graduate Certificate in Project Management. He enjoys connecting guests to the rich history of Highland through public events, including the Albemarle County Fair, annual Sheep Shearing, July 4th celebration, and Veterans Day commemoration.
---
For all employees please contact us at 434-293-8000 or info@highland.org.