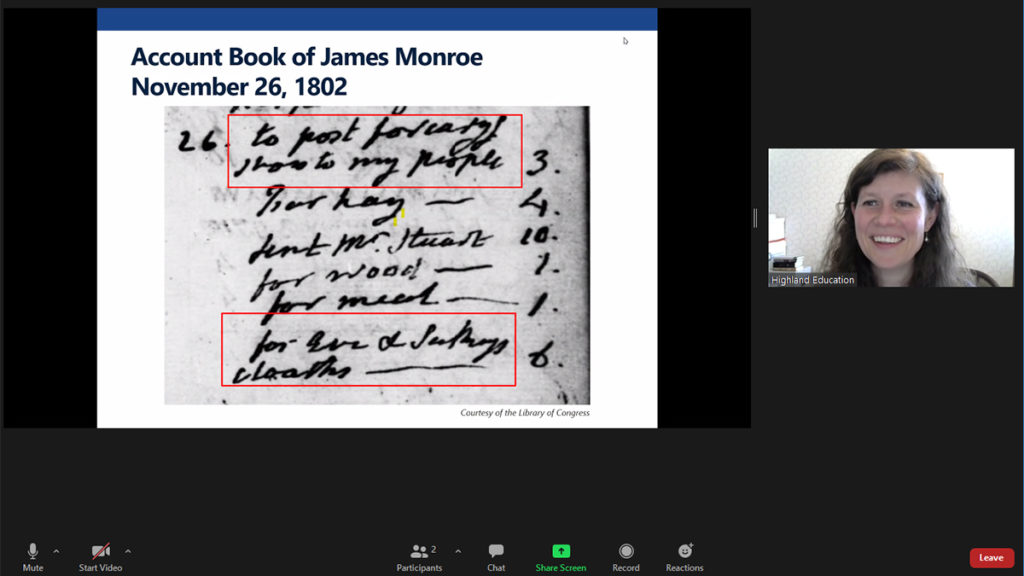 Time: 30 minute presentation with 15 minutes for questions (45 minutes total) on Zoom
Price: $40.00 per session
Contact education@highland.org to set up a program.
Programs
Becoming a Nation (4th-5th grade)
VA SOL: 3.1 f), g); VS.1 a), d), e), f), g); VS.4 a), b); VS.5 a), b); VS.6 c); USI.1 a), b), d), e), f), g); USI.6 a), b), c); USI.8 a), b), c)
Learn about James Monroe's role in the Louisiana Purchase. What did westward expansion mean for native peoples, the institution of slavery and free white landholders? How were the free and enslaved residents of Highland impacted?
Slavery at Highland (4th-12th grade)
Learn about the individual experiences of those enslaved at Highland. Discuss living and working conditions, resistance and community. Students will learn how descendants from the enslaved families of Highland are involved with the stories told at Highland today.
Rediscovering Highland (6th-12th grade)
VA SOL: USII.1 a), d), f), g); VUS.1 a), d), f), h); VUS.6 b), e)
Learn how the Monroes' main house was lost and then rediscovered. Evaluate primary and secondary sources and discuss how the combination of science and history can reveal a new understanding of the past. Learn how the discovery of the main house led to a connection with descendants of those who were enslaved at Highland.
Ask an Expert (K-12th grade)
Send in advance questions and curate your own Q&A session with Highland's Education Programs Manager!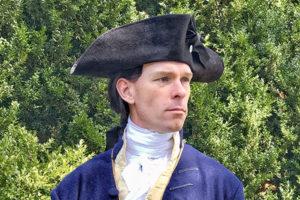 Meet President James Monroe
For a truly unique experience, consider having James Monroe re-enactor Beau Robbins perform for your group! Please use the link below to inquiry about pricing and availability.