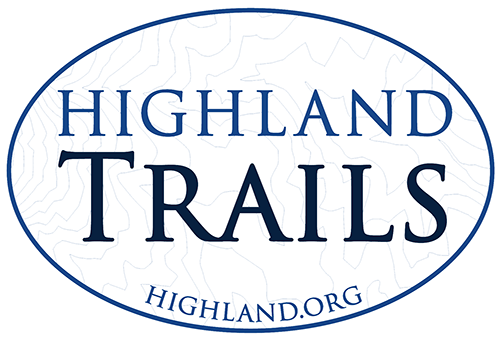 Trail Conditions
The Highland Rustic Trails are now open to the public! Footwear designed for hiking is strongly advised on the Highland Rustic Trails. Remember to pack sufficient drinking water for your visit.
---
The Highland Rustic Trails are open to the public and free of charge. The trails will be accessible when weather conditions allow during our regular operating hours: daily from 9:30 a.m. – 4:30 p.m. To ensure the departure of all trail users by the time the driveway gate is locked at 4:15 p.m., trail users are asked to check in the Highland Museum Shop upon arrival.
Please note that pets are not allowed on the trails except on designated Highland Rustic Trails Dog Days (visit https://highland.org/events/ for upcoming events). Service animals, as defined by the ADA, are always permitted.
Click to open a downloadable trails map in a new window.
Click to open the downloadable rules and regulations in a new window.
---
Wildlife on the Highland Rustic Trails
While exploring the Highland Rustic Trails, our guests have the opportunity to encounter a variety of native animals as they scurry, scamper, and fly through the forest and pastures. This rich ecosystem is also home to many shy animals that prefer to keep their distance. Through the efforts of our dedicated trails volunteers, we are pleased to share trail camera footage of some of our most elusive wilderness friends. Make sure to bookmark this page as we will update the videos when we capture new and exciting footage!