Trail Updates
The Highland Rustic Trails are open from 9:00 a.m. to dusk.
The Highland Rustic Trails include mountain and pasture loops. Our expectation is that the mountain portion and one of the connecting pasture loops will be open regularly. At this point the north pasture (Yellow Trail) is open, connecting with the mountain trails (Green and Red Trails). The Blue Trail is currently closed because cattle are present in the south pasture.
Because of the continued frequency of heavy precipitation in the region, we recommend wearing footwear appropriate for wet conditions. Always be aware of your footing and avoid any areas thick with mud.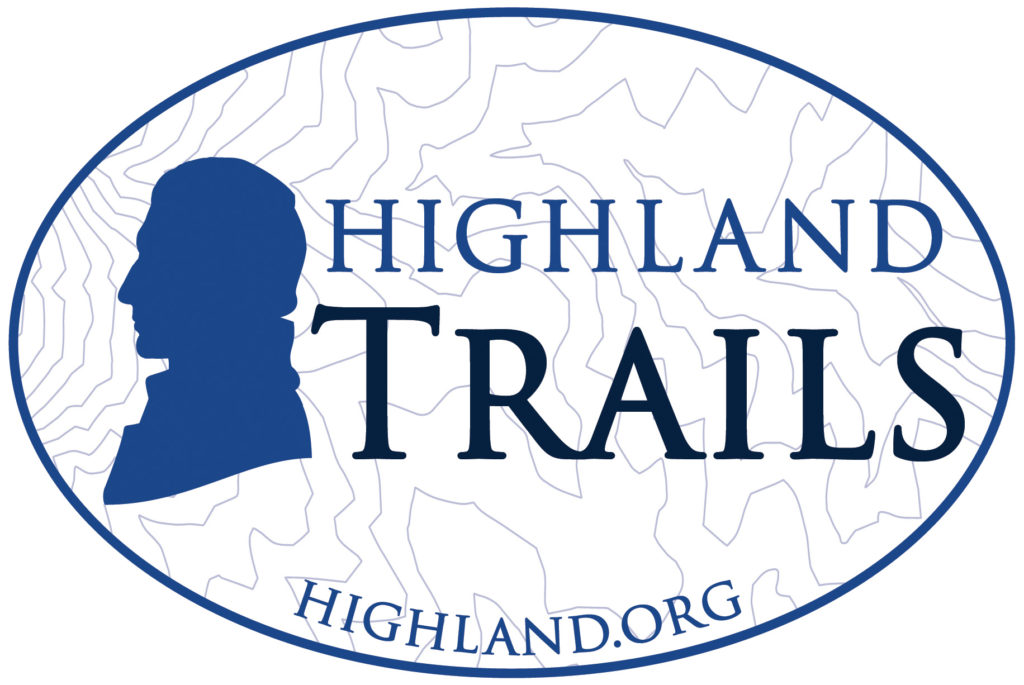 The Highland Rustic Trails wind through the pasture and wooded hillside of the home of the fifth President of the United States. These interpretive trails are free and open to the public!
Click to open a downloadable trails map in a new window.
Click to open the downloadable rules and regulations in a new window.