This page offers an overview of our annual events. For details and specific dates, visit our Upcoming Events page or call (434) 293-8000.
February – African-American History Month
African-American History Month is commemorated at Highland, home of President James Monroe, with craft demonstrations as well as academic events, such as thoughtful discussions and lectures.
March – Virginia Festival of the Book
Highland, home of President James Monroe, partners with the Virginia Festival of the Book in an ever-popular annual book talk on a historical or cultural subject relating Highland.
April – Annual Sheep Shearing
Don't miss Highland's annual Sheep Shearing, an educational, agricultural event for all ages. Watch as our sheep don their new spring coats, try your hand at wool carding and spinning, and learn about fiber processing during the Monroe era. You'll even get to meet our lambs!
April  – Historic Garden Week
Spring is the perfect time to enjoy the beautiful flora that nature (and James Monroe's Highland) has to offer. Stroll past Highland's flower, herb and vegetable gardens during Historic Garden Week in Charlottesville. For more information about Historic Garden Week, sponsored by the Virginia Garden Club, click HERE.
April 28 – Commemoration of James Monroe's Birthday
What have you learned about James Monroe lately!? Highland commemorates James Monroe's birthday with topics relevant to Monroe's participation in important aspects of early American history, including the Revolutionary War, the expansion of the United States, national defense, and the establishment of American foreign policy.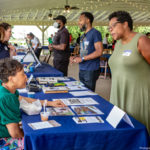 June – Descendants Day at Highland
The Highland Council of Descendant Advisors welcomes anyone working on or interested in the histories of slavery, the shared work of making our present and future more equitable based on historical knowledge, and collaboration in research. Plan to share information, resources, and encouragement with others journeying on the same path.
July 4 – Celebration of Independence Day
Celebrate this day of national importance at the home of a Revolutionary War veteran. Our festivities feature live music and patriotic interpretive activities. Visitors are welcome to bring picnic lunches.
July – Albemarle County Fair
James Monroe's Highland is proud to host the annual Albemarle County Fair, with a wonderful offerings of home arts, agricultural produce, exhibits, locally raised animals, children's rides, and historic craft demonstrations. Using indoor and outdoor exhibit space, this event promises traditional family fun in a historic setting.
August – American Girl Tea with Elizabeth Monroe
Bring a picnic blanket and enjoy cold tea and refreshments on Highland grounds as Elizabeth Monroe hosts a tea for participants and their dolls. Create a reproduction of an accessory worn by Mrs. Monroe for you and your doll and enjoy American Girl Trivia led in partnership with the The Book Dragon.
November – Veteran's Day
Honor our veterans at the home of James Monroe, one of only three U.S. presidents to fight in the American Revolution. Veterans receive free admission.
November – Home Educator Day
Come out for a day at Highland tailored with activities for home educators sponsored by Home Educator's Association of Virginia. Home educator families will enjoy an exclusive walk-through of Presidential Guest House and museum spaces, hands-on historic activities and demonstrations, as well as audiences with re-enactors.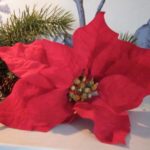 December – After Hours at Highland
Participate in an exclusive after hours, seasonal themed tour. Offered on select dates.