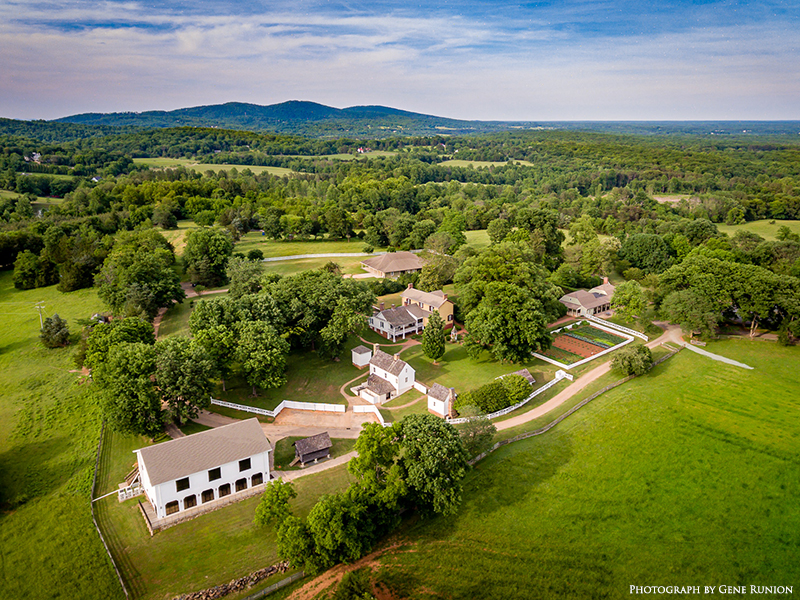 Highland offers guided site tours, an augmented reality experience, and self-guided exploration of the property. Plan to spend an hour and a half for the full experience—and stay longer to soak in our rural views and deeply textured landscape. Experienced on all tours, the 1818 guesthouse showcases an outstanding collection of eighteenth and early nineteenth-century furnishings, the majority original to the Monroe family. Our guided tours last approximately 40 minutes each.
---
Tour tickets may be purchased in the Highland Museum Shop. To make arrangements for a group tour (parties of 15 or more), please call us at 434-293-8000 or email education@highland.org. While an online ticketing option is not available at this time, we understand the need for this convenience and expect to have one available in the future.
---
Guided Tours
Welcome to Highland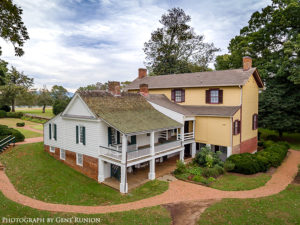 This overview tour explores the significance of Highland, home to President James Monroe and his wife Elizabeth Kortright Monroe, as well as to the enslaved African Americans who worked the plantation. Participants will learn about the historic events of Monroe's career, including issues of slavery, economics, and foreign relations. We invite you to join us on a journey of discovery of a compelling portion of the American past, including a remarkable public career, and a lost and found presidential house. Welcome to Highland is offered daily.
Specialty Tour: Founding Friendships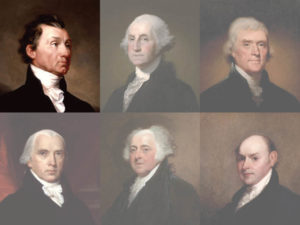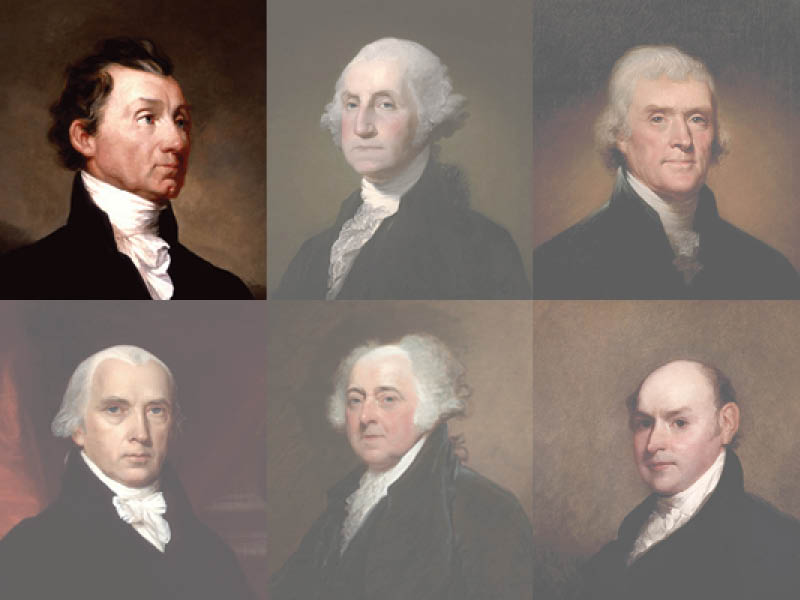 James Monroe personally knew and corresponded with all the founding presidents: George Washington, John Adams and his son John Quincy Adams, Thomas Jefferson and James Madison. Using excerpts from their letters, this tour dives into the relations that influenced the politics of the founding era, and how those relationships changed over time. Founding Friendships is offered on Monday, Wednesday, and Friday, at 2:00 and 4:00 p.m.
Specialty Tour: Furnishing a New Nation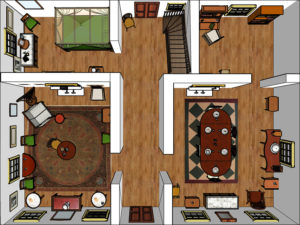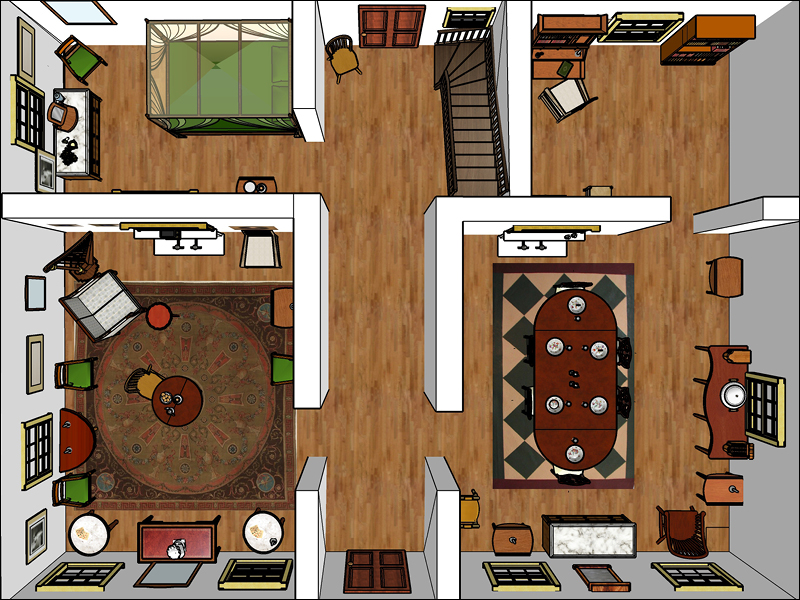 This tour takes a focused look at the historical significance of the Monroes' original furnishings and explores the use of style in early American politics. The rich collection of family pieces tells a compelling story of James and Elizabeth Monroe's role shaping the new nation. Furnishing a New Nation is offered on Tuesday and Thursday, at 2:00 and 4:00 p.m.
Specialty Tour: Rediscovering Highland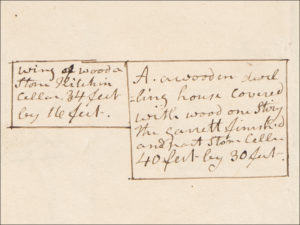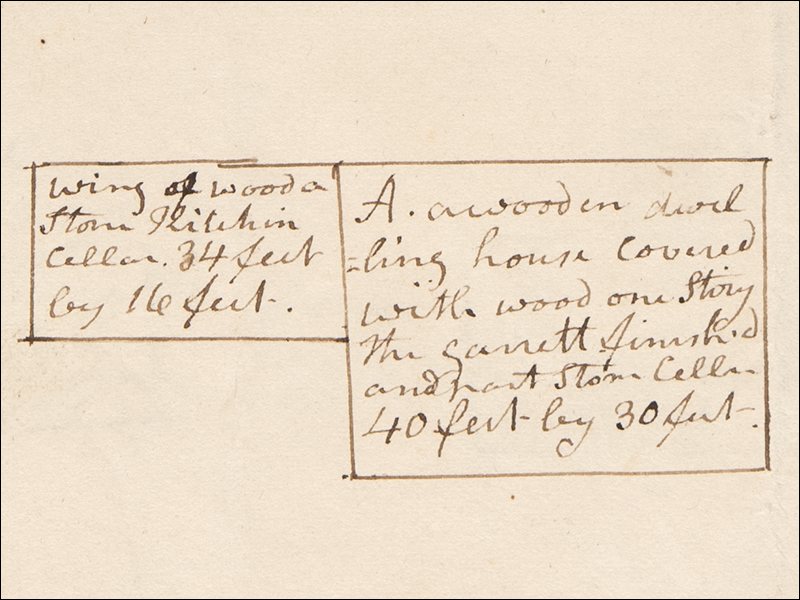 How did a presidential home become lost and found? During this tour participants will learn how archaeology, architectural clues, and written accounts enabled Highland to rediscover the Monroes' main house, as well as identify the presidential guest house on the property. These revelations allow a fresh look at James Monroe's historical significance, and have led to a growing collaboration with Highland's descendant community. Rediscovering Highland is offered on Sunday, at 2:00 and 4:00 p.m.
March Specialty Tour: Women of Highland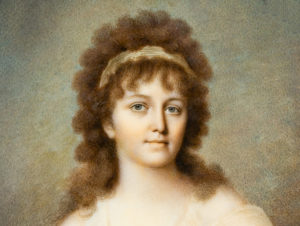 Learn how the women of Highland experienced life in the early United States. Through individual stories amid nation-building and economic struggles, this guided tour illustrates the varied perspectives of free and enslaved women during major events of the early 19th century. Women of Highland is offered on Saturdays in March at 2:00 and 4:00 p.m.
Augmented Reality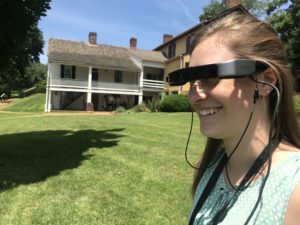 Augmented reality (AR) offers a new way to experience history at Highland. Through state-of-the-art Smart Glasses, visitors will witness conversations between individuals experiencing life at Highland in the year 1819, and learn about the archaeology and dendrochronology that led to the dramatic reinterpretation of the Highland landscape. A highlight of the new augmented reality tour is the digital rendering of the 1799 Monroe main house, lost to fire after Monroe sold the property. The augmented reality tour is weather dependent. If inclement weather conditions should impact an AR tour, accommodations will be made to ensure a positive experience.
Slavery at Highland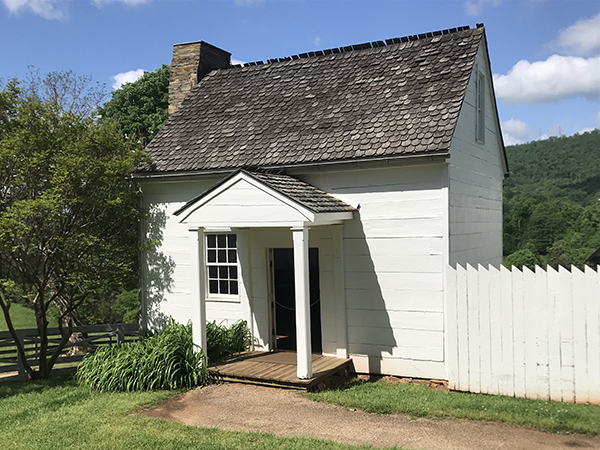 The drop-in program Slavery at Highland is offered during the months of April through October, from 10:00 a.m. until 2:00 p.m., on Fridays and Saturdays. Slavery at Highland offers a discussion of historic slavery in the United States with special focus on the men, women, and children enslaved at Highland. Visitors can browse images and historic documents while discussing slavery and its legacies with a specially trained museum interpreter. We invite you to visit and learn more about the past—from a variety of perspectives.
---
Hours of Operation
11:00 a.m. to 5:00 p.m., November through March. (Last tour: 4 p.m.)
9:00 a.m. to 6:00 p.m., April through October. (Last tour: 5 p.m.)
We are closed Thanksgiving Day, Christmas Day, and New Year's Day.
---
The Full Experience: Guided Tour and Augmented Reality

See Highland with traditional spoken interpretation and through innovative technology! The two parts of this experience offer a full introduction to James Monroe's Highland through a guided tour (either Welcome to Highland or a specialty tour) and augmented reality. Visitors should plan a minimum of 90 minutes for their visit.
Adults:  $19
Youth (6-11):  $13
Children under 6:  Free
Local:  $13

The augmented reality tour is not recommended for children under six.
10% discount for Seniors (60+), Military (Active, Former, and Retired U.S. Military with ID-extended to one accompanying family member), and AAA
Local Rate includes residents of Charlottesville and Albemarle, Augusta, Buckingham, Fluvanna, Greene, Louisa, Nelson, Orange, and Rockingham counties)
---
Self-Guided Discovery and Augmented Reality

Guests can explore the grounds through our newly designed self-guided tour and enjoy the augmented reality experience. Visitors should plan on a minimum of 40 minutes for their visit.
Adult and Youth:  $13

---
Special Discounts and Community Members
Active U.S. Military and dependents with ID, guided tour only – FREE Armed Forces Day to Labor Day through Blue Star Museums

Can be extended to up to five family members.
The augmented reality experience can be added for $7.50 per person.

William & Mary (Students, Faculty, Staff, and Alumni) – Full Experience – $13.00
University of Virginia (Students, Faculty, and Staff) – Full Experience – $13.00
---
Planning a Group Visit?
---
Monroe's Farm Friends Annual Membership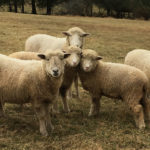 Families may purchase an annual membership granting them full access, during regular business hours, to the historic core of Highland. Monroe's Farm Friends is the perfect option for families looking for a convenient outdoor space to picnic, play games, and visit farm animals. The pass also provides family admittance to the annual spring sheep shearing event, in addition to other family activities throughout the year. (The guided tour and augmented reality experience are not included in the Monroe's Farm Friends Membership.)
A family membership in Monroe's Farm Friends costs $40 annually and covers an entire household, including two adults and all children 18 years old and younger. Additional adult family members, such as grandparents, can be added to a family membership for an additional cost of $10 per person. Monroe's Farm Friends members will be issued two family membership cards, children's activity passports, and souvenirs for the whole family!
To reserve your family membership, visit the museum shop or call us at 434-293-8000.
Pet Policy
James Monroe's Highland does not permit pets on the property. Leashed service animals, as defined by the ADA, are permitted.