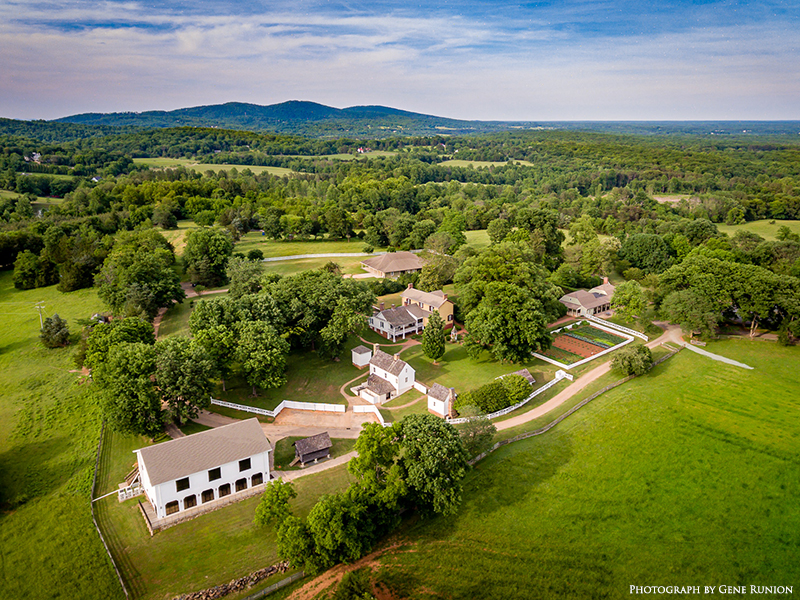 ---
Hours of Operation
January and February: Tours by reservation only, Fridays and Saturdays at 10:00 a.m., 11:30 a.m., 1:00 p.m., and 2:30 p.m.
CLOSED Sunday through Thursday
---
January and February Tours

Behind the Scenes at Highland
The historic interiors at James Monroe's Highland are changing! In collaboration with Highland's Council of Descendant Advisors, the 1818 Presidential Guest House is being re-curated into a self-guided experience that weaves the story of Highland's free and enslaved residents into one narrative. With a focus on Monroe's presidential years, exhibits will bring to light how Highland is a lens for understanding early American history and its present-day legacies. Tours are available by reservation only and are available on Fridays and Saturdays at 10:00 a.m., 11:30 a.m., 1:00 p.m., and 2:30 p.m. Masks are required for staff and guests.
Participants will take a guided tour that includes:
An outdoor overview of Highland
An inside behind the scenes look at the re-curation in-process
Self-guided exploration of the grounds and in the museum shop

A

takeaway paper

brochure with a map and facts about the property

 
Get a preview of these spaces during all stages of exhibit planning and installation!
Tours are available by reservation only. Admission is $150 per group, with no discounts or special offers. Each tour time may accommodate one group, consisting of up to six guests from the same household. Tours are available on Fridays and Saturdays at 10:00 a.m., 11:30 a.m., 1:00 p.m., and 2:30 p.m. VISA and MasterCard accepted. Please note that reservations must be made at least 24 hours prior to the start of the tour. There will be no refunds issued if a group cancels their reservation within 24 hours of the start of the tour; however, if Highland closes due to inclement weather a full refund will be issued.

The Highland Rustic Trails are closed during January and February, 2021.
PURCHASE TICKETS FOR JANUARY AND FEBRUARY DATES
---
COVID-19 Precautions
Highland's historic core is open and inviting, and offers a healthful experience in a historic setting. The exterior spaces are appropriate for walking, picnics, and self-directed exploration. While exploring Highland guests must maintain at least six feet of physical distance from others. Face masks are required for any enclosed spaces, such as the museum shop, and required while exploring the grounds when six feet of social distancing cannot be maintained. Hand sanitizer stations are found in the Museum Shop and in front of the main restrooms.
Tours are by reservation only and guests are required to purchase tickets in advance. Please have your confirmation email printed or readily available on your mobile device upon arrival.
---
Planning a Group Visit?
---
Monroe's Farm Friends Annual Membership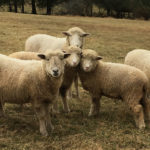 Families may purchase an annual membership granting them full access, during regular business hours, to the historic core of Highland. Monroe's Farm Friends is the perfect option for families looking for a convenient outdoor space to picnic, play games, and visit farm animals. The pass also provides family admittance to the annual spring sheep shearing event, in addition to other family activities throughout the year. (The guided tour and augmented reality experience are not included in the Monroe's Farm Friends Membership.)
A family membership in Monroe's Farm Friends costs $40 annually and covers an entire household, including two adults and all children 18 years old and younger. Additional adult family members, such as grandparents, can be added to a family membership for an additional cost of $10 per person. Monroe's Farm Friends members will be issued two family membership cards, children's activity passports, and souvenirs for the whole family!
To reserve your family membership, visit the museum shop or call us at 434-293-8000.
Pet Policy
James Monroe's Highland does not permit pets on the property. Leashed service animals, as defined by the ADA, are permitted.