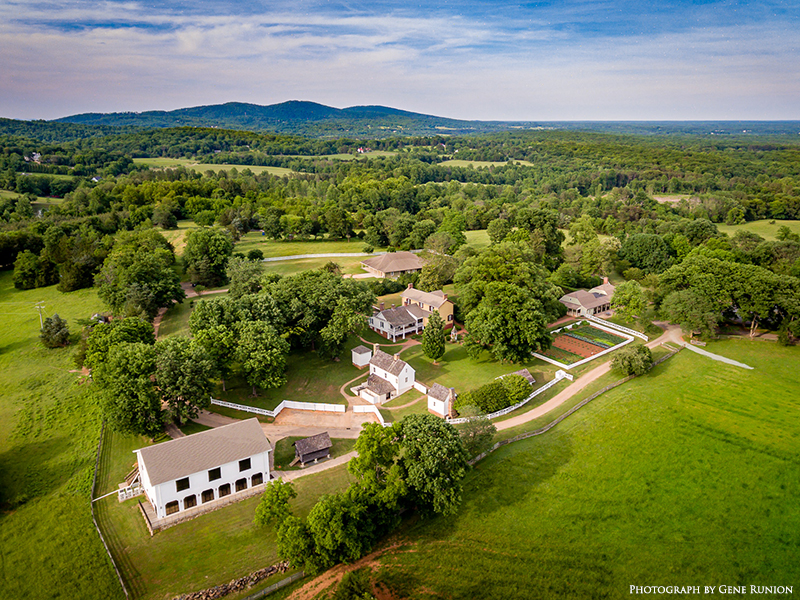 ---
Hours of Operation
December: 11:00 a.m. to 4:00 p.m., Saturday and Sunday
CLOSED Monday through Friday
---
December Tours

Starting Point: December 1776
An encounter on December 25, 1776 outside Trenton, New Jersey set events in motion that would change the course of American history. This outdoor walking tour will highlight how the encounter impacted three individuals who later come to be at Highland—a merchant's daughter in Manhattan, an enslaved boy training to be a carpenter in Virginia, and a future president. Complimentary cider will be offered following the tour. The Starting Point: December 1776 tour will be available at designated times throughout the day. Guests will view building exteriors and outdoor landscapes of the property that was home to James Monroe, his family, and enslaved men, women, and children. Monroe's Presidential Guesthouse interiors remain closed to visitors at this time.
Admission to Highland includes: 
The Starting Point: December 1776 guided walking tours of the historic property at 11:30 a.m., 12:30, 1:30, and 2:30 p.m.

Access to exterior spaces including gardens and lawns, with exterior views of buildings, and a focus on the landscapes of the historic property

A

takeaway paper

brochure with a map and facts about the property

 

A scavenger hunt for children

and families

 
Admission is $8 per person,* with no discounts or special offers. VISA and Mastercard accepted. Children under six are admitted for free. *Please note that all sales are final. If Highland closes due to inclement weather, a full refund will be issued.

Highland's limited hours of operation in December, 2020 are from 11:00 a.m. to 4:00 p.m., Saturday and Sunday. Because the driveway gates are locked at 4:15 p.m., all guests must leave the property promptly at closing. 
The Highland Rustic Trails are open to the public and free of charge during December, 2020. Hours are limited to historic site hours of 11:00 a.m. to 4:00 p.m. Saturday and Sunday. To ensure the departure of all trail users by the time gates are locked at 4:15 p.m., trail users are asked to register in the Museum Shop.
PURCHASE TICKETS FOR DECEMBER DATES
---
COVID-19 Precautions
Highland's historic core and rustic trails are open and inviting, and offer a healthful experience in a historic setting. The historic core exterior spaces are appropriate for walking, picnics, and self-directed exploration. While exploring Highland, guests must maintain at least six feet of physical distance from others. Face masks are required for any enclosed spaces, such as the museum shop, and strongly recommended when exploring the grounds. Hand sanitizer stations are found in the Museum Shop and in front of the main restrooms.  
Guests are requested to purchase tickets online for admission to the property. To avoid any need for indoor transactions, please have your confirmation email printed or readily available on your mobile device upon arrival.  
---
Planning a Group Visit?
---
Monroe's Farm Friends Annual Membership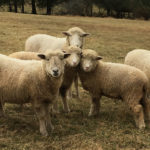 Families may purchase an annual membership granting them full access, during regular business hours, to the historic core of Highland. Monroe's Farm Friends is the perfect option for families looking for a convenient outdoor space to picnic, play games, and visit farm animals. The pass also provides family admittance to the annual spring sheep shearing event, in addition to other family activities throughout the year. (The guided tour and augmented reality experience are not included in the Monroe's Farm Friends Membership.)
A family membership in Monroe's Farm Friends costs $40 annually and covers an entire household, including two adults and all children 18 years old and younger. Additional adult family members, such as grandparents, can be added to a family membership for an additional cost of $10 per person. Monroe's Farm Friends members will be issued two family membership cards, children's activity passports, and souvenirs for the whole family!
To reserve your family membership, visit the museum shop or call us at 434-293-8000.
Pet Policy
James Monroe's Highland does not permit pets on the property. Leashed service animals, as defined by the ADA, are permitted.