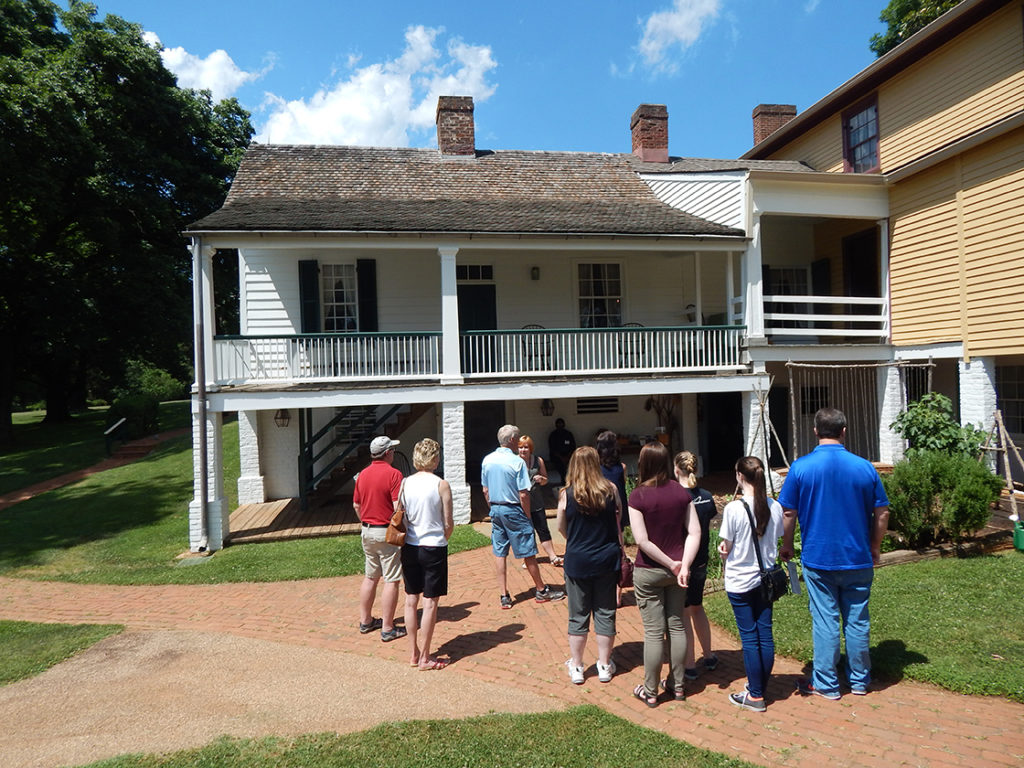 Experience Highland, the official residence of fifth President James Monroe and his wife, Elizabeth Kortright Monroe, from 1799 to 1823.
Join us for our guided tour, lasting approximately 40 minutes, as we explore the fascinating life of the tireless public servant who fought and bled in the American Revolution, successfully negotiated the Louisiana Purchase, worked behind the scenes to push the Missouri Compromise through Congress, secured our nation's borders, and issued our first hemisphere-wide foreign policy statement: the Monroe Doctrine. The tour also showcases an outstanding collection of 18th and early nineteenth-century furnishings, including many original to the Monroe family.
Highland is pleased to announce the inclusion of the new Highland augmented reality tour as a permanent offering. This new tour supplements the existing guided tour. Visitors will witness conversations between individuals experiencing life at Highland in the year 1819, as well as learn about the archaeology and dendrochronology that led to the dramatic reinterpretation of the Highland landscape. A highlight of the new augmented reality tour is the digital rendering of the 1799 Monroe main house, lost to fire after Monroe sold the property. The augmented reality tour is weather dependent. If inclement weather conditions should impact an AR tour, accommodations will be made to ensure a positive experience.
During the months of April through October, from 10:00 a.m. until 2:00 p.m. on Fridays and Saturdays, we will feature our Slavery at Highland program. We invite you to visit and learn more about the enslaved African American men, women, and children who worked on James Monroe's property.
Hours of Operation
11:00 a.m. to 5:00 p.m., November through March. (Last tour: 4 p.m.)
9:00 a.m. to 6:00 p.m., April through October. (Last tour: 5 p.m.)
We are closed Thanksgiving Day, Christmas Day, and New Year's Day.
---
The Full Experience: Guided Tour and Augmented Reality

The Full Experience offers visitors a comprehensive view of James Monroe's Highland through the guided tour and the new augmented reality experience. Visitors should plan on a minimum of 90 minutes for their visit.
Adults:  $19
Youth (6-11):  $13
Children under 6:  Free
Local:  $13

The augmented reality tour is not recommended for children under six.
10% discount for Seniors (60+), Military (Active, Former, and Retired U.S. Military with ID-extended to one accompanying family member), and AAA
Local Rate includes residents of Charlottesville and Albemarle, Augusta, Buckingham, Fluvanna, Greene, Louisa, Nelson, Orange, and Rockingham counties)
---
Self-Guided Discovery and Augmented Reality

Guests can explore the grounds through our newly designed self-guided tour and enjoy the new augmented reality experience. Visitors should plan on a minimum of 40 minutes for their visit.
Adult and Youth:  $13

---
Special Discounts and Community Members
Active U.S. Military and dependents with ID, guided tour only – FREE Memorial Day to Labor Day through Blue Star Museums

Can be extended to up to five family members.
The augmented reality experience can be added for $7.50 per person.

William & Mary (Students, Faculty, Staff, and Alumni) – Full Experience – $13.00
University of Virginia (Students, Faculty, and Staff) – Full Experience – $13.00
---
Planning a Group Visit?
---
Monroe's Farm Friends Annual Membership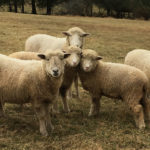 Families may purchase an annual membership granting them full access, during regular business hours, to the historic core of Highland. Monroe's Farm Friends is the perfect option for families looking for a convenient outdoor space to picnic, play games, and visit farm animals. The pass also provides family admittance to the annual spring sheep shearing event, in addition to other family activities throughout the year. (The guided tour and augmented reality experience are not included in the Monroe's Farm Friends Membership.)
A family membership in Monroe's Farm Friends costs $40 annually and covers an entire household, including two adults and all children 18 years old and younger. Additional adult family members, such as grandparents, can be added to a family membership for an additional cost of $10 per person. Monroe's Farm Friends members will be issued two family membership cards, children's activity passports, and souvenirs for the whole family!
To reserve your family membership, visit the museum shop or call us at 434-293-8000.
Pet Policy
James Monroe's Highland does not permit pets on the property. Leashed service animals, as defined by the ADA, are permitted.