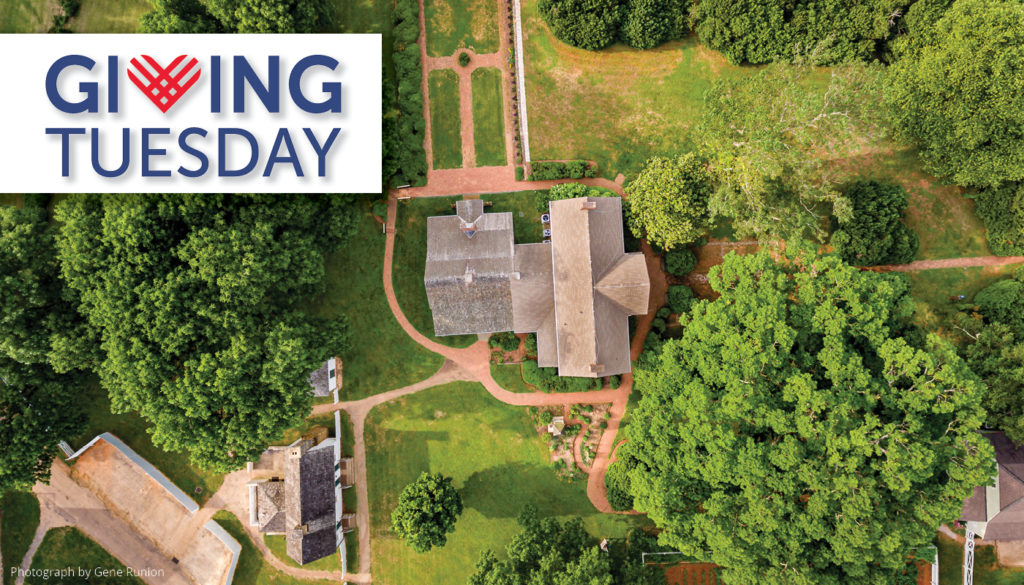 Highland is sustained through the generosity of our dedicated volunteers. On this Giving Tuesday, we would like to recognize the individuals who give to us year round with their skills, time, and enthusiasm. These volunteers contribute in important ways, and we are grateful.
---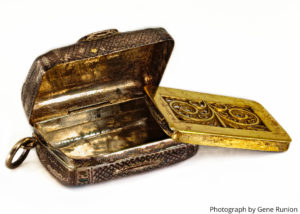 Photography
Photographer Gene Runion regularly volunteers his skills at Highland, creating breathtaking drone footage and photos of all kinds of events. In 2021 Gene worked with Postdoctoral Researcher Mariaelena DiBenigno to photograph historic furnishings for our new exhibit panels. See Gene's work on our web site, social media, and in the 1818 Guesthouse, and join us in thanking Gene!
---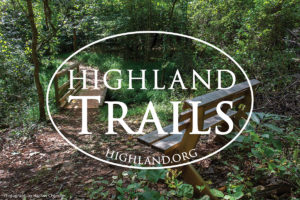 Trails
Highland's Rustic Trails are maintained year-round and enhanced with regular improvements by a pair of volunteers. Leading this team is Harlow Chandler, who creates new trails segments, builds benches and bridges, and shares the best parts of the rustic trails through interpretive signs, photography, and the popular wildlife trail cam. Join us in thanking Harlow next time you are hiking!
---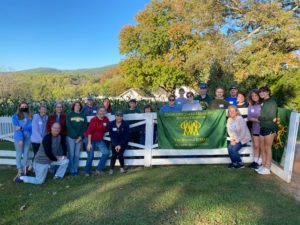 Building Community
Have you ever had a friend who is always there for you, who introduces you to the right people, rolls up her sleeves, encourages you, and also bakes cookies? Well Highland has exactly that kind of friend! Tamara Wamsley is often at Highland contributing to the maintenance of the Highland Rustic Trails, and she is the president of the William & Mary Charlottesville-Highlands Alumni Chapter, which links many Central Virginia alumni to this western edge of the William & Mary campus. Tamara leads the alumni chapter on service days multiple times per year, and in connecting Highland with this important group of friends. Thank you, Tamara!
---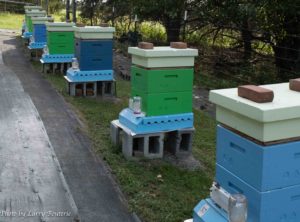 The Bee Yard
Highland's seven beehives produce flavorful honey under the supervision of head beekeeper Dominic Fitzsimmons. Highland's bee yard was established by beekeeper Paul Legrand in 2014, and has been maintained by Paul, Leslie Bouterie, Larry Bouterie, and Dominic Fitzsimmons since then. Join us in thanking our volunteer beekeepers! Honey is available in the Highland Museum Shop.
---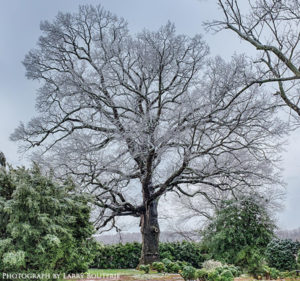 Photography
Larry Bouterie's photos of Highland depict favorite views and innovative perspectives on the historic property. Larry is fond of experimenting with new techniques, including "light painting" used to capture a highly detailed image of our late eighteenth century Monroe secretary. You will recognize some of Larry's photographs in the Highland Museum Shop. Thank you Larry, for sharing your skills and discerning eye with us!
---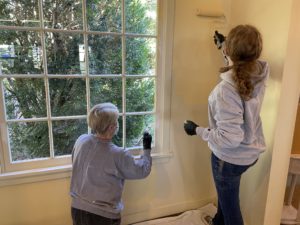 Student Bee Project
William & Mary student Emma Manclark is managing a "Green Fees" project, producing educational materials about Highland's bee yard, which was established in 2014 with a goal of contributing to ecological sustainability. With collaboration from beekeeper Leslie Bouterie, Emma is creating a space in the Museum Shop to learn about honey bees, and is making a portfolio of traveling materials to spread the word further afield. Learn more next time you are in the Highland Museum Shop, and join us in saying thank you to Emma and Leslie!
---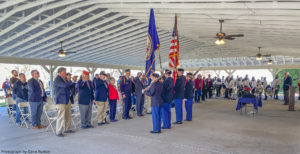 Event Support
Many of Highland's public events are supported by friends who donate their time and resources. Our recent Veterans Day ceremony was supported by a community of sponsors. These volunteers allow us to host the Buford Middle School Band by supplying a lunch of pizza, veggies, and home-baked goodies. Thank you, friends!