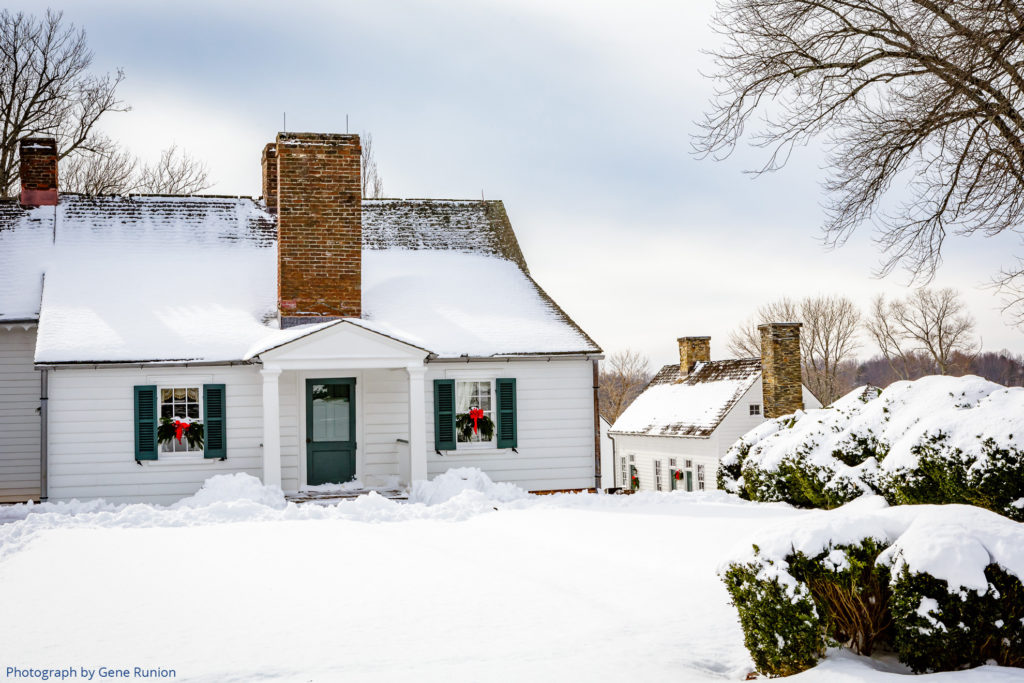 There is so much to see and do at Highland during the holiday season. Come and tour our newly reinterpreted exhibit spaces, attend holiday themed programming, or find a unique gift for that special someone. What will you discover at Highland?
---
Holiday Hours
Thanksgiving Weekend
Open 9:30 am – 4:30 pm on Friday, November 25 through Sunday, November 27 with guided outdoor history walks at 10:30, 11:30, 1:30 and 2:30 pm.
Beginning November 28, 2022, Highland will be open daily from 11:00 a.m. until 4:00 p.m., with private guided tours at 10:00 a.m. on Friday and Saturdays.
Highland will be closed on Thursday, November 24, Saturday, December 24, Sunday, December 25, and from January 1 through 20.
---
Holiday Events
Holly Days at Highland
Saturday, December 3 from 10:00 am – 12:00 pm
Meet the Virginia Discovery Museum at James Monroe's Highland for a merry morning of cozy crafts, artisanal activities, and some very special stories from holidays past. Recommended for ages 2 and up with a caregiver.
After Hours at Highland
Saturday, December 17 from 4:30-5:30 pm
Tuesday, December 27 from 4:30-5:30 pm
Wednesday, December 28 from 4:30-5:30 pm
Experience Highland after hours! Participants will be greeted by James Monroe first-person interpreter Beau Robbins, with a private viewing of the exhibits in the 1818 Guesthouse. President Monroe and a Highland guide will be present for questions and discussion. Scan the QR code for ticket information.
Highland Events
---
Holiday Shopping
Are you looking for a unique gift for someone special this holiday season? Look no further than the Highland Museum Shop. We have a wide selection of heirloom quality crafts, Virginia-made goods, a extensive book section, and historic gifts.