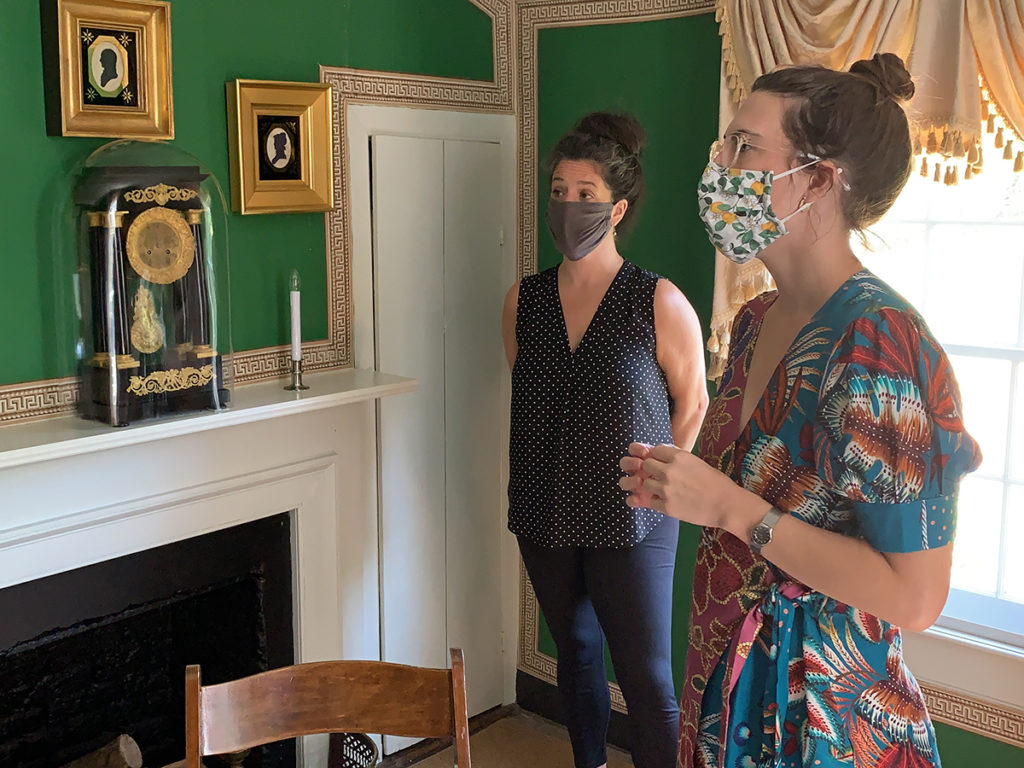 In recent months we have been focused on sharing new histories at Highland. The Highland Council of Descendant Advisors has input on our approach, and a small team of new collaborators has been working on several aspects of connecting Highland's histories with public and academic audiences. This work is part of our efforts in recording new stories and creating new exhibits. Coming to the public in spring 2021 will be one component of this project: a self-guided exhibit that weaves together the story of Highland's free and enslaved residents. We would like to take a moment to introduce four new collaborators whose talents add to a richer history at Highland.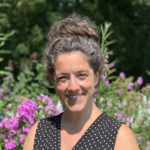 Maria DiBenigno
Dr. DiBenigno is working on the Mellon grant project focused on Highland, specifically on developing exhibit materials, and collaborating with Dr. Jajuan Johnson on shared teaching that combines student and community learning. She is also introducing undergraduate researchers to Highland opportunities.
Dr. DiBenigno received her Ph.D. from the American Studies Program at William & Mary and currently serves as Highland's Post-Doctoral Research Associate. Prior to her doctoral studies, she spent several years as a public school teacher, then completed her MA in English at the University of North Carolina Wilmington. At William & Mary, Maria's dissertation studied the relationship between popular culture, public history and the haunting power of place in the Tidewater region of Virginia. She has worked with several regional history organizations, including the Mariners' Museum Library and Menokin Foundation, and instructed courses for William & Mary's American Studies Program and National Institute of American History and Democracy (NIAHD). Most recently, she was a staff member at William & Mary Libraries Special Collections Research Center. Maria has shared her research at annual meetings for the American Studies Association, National Council on Public History, National Trust for Historic Preservation and the Virginia Consortium of Early Americanists.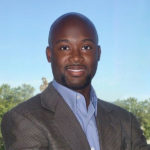 Jajuan Johnson
Dr. Johnson is the Lemon Project post-doctoral fellow on the Mellon grant Sharing Authority. He is collaborating with Dr. Maria DiBenigno on shared teaching that combines student and community learning.
Dr. Johnson earned a Ph.D. in Heritage Studies from Arkansas State University. He also holds a master's in religion from Oral Roberts University in Tulsa, Oklahoma. His dissertation, "They Didn't Burn Down Our Spirit: Heritage Terrorism and the Resurgence of Black Church Burnings in the Age of Obama," investigates recent Black church arson cases. He explores the impact of burnings on the tangible and intangible heritage of communities. His current research focuses on the terrorization of Black cultural spaces since the 1960s civil rights movement.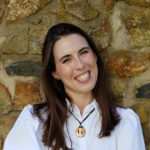 Lara Musser
In recent months Highland was fortunate to have Dr. Lara Musser's contributions as a postdoctoral intern through UVA's Institute for Public History developing exhibit materials for Highland.
Dr. Musser received her Ph.D. in English Literature from the University of Virginia. Her doctoral research focused on sympathy and public feeling in Victorian scientific writing. Lara's curatorial work includes exhibits for UVA's Claude Moore Health Sciences Historical Collections on midwifery and obstetrics, and on the history of the UVA Health System. She brings public history experience on Virginia institutional histories from collaborations at the Smithsonian Conservation Biology Institute in Front Royal, Virginia and the Institute for Humanities and Global Culture at UVA. Her favorite part of curatorial work is turning historical detail into stories that everyone can access.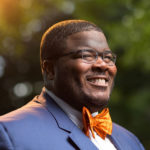 Andre Taylor
Andre Taylor is the oral historian at William & Mary Libraries' Special Collections Research Center. He is currently recording oral histories to explore lived experiences and discover community histories kept alive through family memories; some of the oral histories may be included in exhibits in future stages of Highland site reinterpretation.
Prior to joining the Highland and William & Mary team, Andre spent 15 years as a print journalist, most recently at the Greensboro (North Carolina) News & Record. Even as a journalist, he conducted side oral history projects that focused on the return home from World War II by the Tuskegee Airmen. While completing his masters degree at North Carolina State University, Andre focused his research on the impacts of climate change and sea level rise on the cultural heritage of the Gullah Geechee community in St. Helena Island, South Carolina. Collecting oral histories from the community was a great part of his research.
***
Prior to the spring 2021 opening of the new Highland indoor exhibit, Highland is offering a Behind the Scenes tour. This exclusive experience allows guests to see the exhibit as it is developed. The guided tour of the property and interior spaces of the 1818 Presidential Guesthouse will continue throughout the re-curation process. To learn more about Behind the Scenes at Highland, please follow the link below: