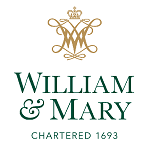 Monroe Commission Chairman, Venture capitalist and former William & Mary Rector James B. Murray, Jr. will speak at the College of William & Mary's 2015 Charter Day ceremony, slated for 4 p.m. Feb. 6 in William & Mary Hall in Williamsburg.
The annual ceremony celebrates the founding of William & Mary, James Monroe's alma mater, by Royal Charter, granted by King William III and Queen Mary II of England on Feb. 8, 1693. Free and open to the public, the 2015 ceremony will mark the 322nd anniversary of the College of William & Mary.
William & Mary Chancellor and former Secretary of Defense Robert M. Gates '65 will attend the event and offer welcoming remarks. Former William & Mary President Thomas A. Graves, Jr., and former Virginia Commonwealth University Provost Grace E. Harris will receive honorary degrees. Murray, who chaired the university's most recent capital campaign, received an honorary degree at the 2000 Commencement ceremony.
In recent years, Murray has led the Monroe Commission, an advisory group working to highlight contributions to Virginia and the United States by President James Monroe, who attended William & Mary from 1774 through 1776, and also to preserve Ash Lawn-Highland, the William & Mary-owned home of Monroe located near Charlottesville, and build on the legacy of the nation's fifth president.
"Jim Murray's professional success is rivaled only by his service to William & Mary," said President Taylor Reveley. "He has excelled as a venture capitalist, philanthropist, and leader. In countless ways, Jim has contributed time, creativity and resources to W&M. With his wife, Bruce, he established the original 1693 Scholars Program, which attracts the best and brightest students to the College, and his leadership of our Monroe Commission brings long overdue attention to one of William & Mary's most influential alumni, President James Monroe."
"We also look forward to honoring two others who have made powerful impacts on higher education in Virginia: Tom Graves and Grace Harris. William & Mary thrived under Tom's presidency, and we trace many of our current successes to work that began with him. Dr. Harris, undaunted by the segregated times in which she grew up and was educated, became an extraordinary leader at Virginia Commonwealth University. Her legacy in Richmond and beyond inspires us."
Murray is a general partner with Court Square Ventures and is a director of CSV II portfolio companies Continuum 700, GreatCall and Seakeeper. A founding partner of Columbia Capital, Murray has invested in early-stage companies for more than three decades, working with firms that specialize in investment banking and venture capital for telecom and information technology businesses since 1982. For two years, he was the CEO of North Coast Cellular, and, through his career, served as the director of more than two dozen technology companies, including seven that were IPOs, publicly listed or merged into public companies.
After receiving his undergraduate degree from the University of Virginia, Murray graduated from the William & Mary Law School in 1974 and has maintained a close relationship with the university since. He has been the president of the William & Mary Law School Alumni Association and a founding trustee and treasurer of the School of Law Foundation. He is an emeritus trustee of the Endowment Association (now the College of William & Mary Foundation), a lifetime member of the President's Council, and a member of the Chancellor's Circle and Fourth Century Club. The W&M Law School named him an Outstanding Alumnus in 1975, and the Society of the Alumni awarded him the university's Alumni Medallion in 2001, making Murray the first non-undergraduate alumnus to ever receive the honor.
Murray was appointed to the Board of Visitors in 1991, and served as the Vice Rector from 1993 to 1994 and Rector from 1994 to 1996. During his six-year tenure on the Board, he chaired the Committee on Financial Affairs and the Committee on Honorary Degrees, and served as Vice Chair, then Chair, of the Executive Committee.
Four years later, he received an honorary Doctor of Laws degree from William & Mary and later became the chair of the seven-year Campaign for William and Mary. By its conclusion in 2007, the campaign surpassed its goal by raising more than $500 million to support a variety of areas at William & Mary, ranging from scholarships to research to new facilities. A leadership gift from Murray and his wife, Bruce, helped to establish the College Scholars Program, which enrolled its first class in 2004. Later renamed the Murray Scholars and now called the 1693 Scholars, the program offers the university's most selective merit-based academic award. The scholars receive research opportunities and faculty mentorship and are able to participate in seminars, study for a semester at Oxford University, and design a cross-disciplinary major and capstone project. In 2013, a building on Jamestown Road was named the Murray House and serves as the current home of the 1693 Scholars Program.
In addition to the Monroe Commission, Murray was the founder of the Presidential Precinct, a partnership between the University of Virginia, William & Mary, the Morven property in Charlottesville, Jefferson's Monticello, Madison's Montpelier and Monroe's Ash Lawn-Highland. The Presidential Precinct unites the three Founders' homes, a World Heritage Site, two of the nation's top public universities and a constellation of affiliated scholarly institutions to offer a physical and virtual destination for young global leaders to study and collaborate on the critical issues in building successful nations and the civic and economic institutions that support them.
"I am honored to have the opportunity to address the William & Mary community on the occasion of our alma mater's 322nd anniversary," said Murray. "I look forward to discussing the nation building legacy of James Monroe, one of several William & Mary alumni who helped shape our country in its infancy, with members of the Tribe who will no doubt go on to shape our country and world in the years to come."
In addition to his service to William & Mary, Murray has lent his time and talents to multiple other organizations throughout the years. He has served as chair of the Albemarle County Industrial Development Authority, on the Technology Crossover Ventures Internet Advisory Committee and the board of the Smurfit Graduate School of Business Administration at University College Dublin. He was the chairman of the Virginia Commission on Higher Education Board Appointments from 2001 to 2009, and he is the past chairman of the Advisory Committee of the Export-Import Bank of the United States.
His book, Wireless Nation: The Frenzied Launch of Cellular Revolution in America, was the first complete telling of how the cell phone industry evolved in America and was named one of the top 10 business books of 2001 by Booklist. Murray is also an inventor and holds a U.S. patent for a wireless maritime ignition control system.
A version of this article first appeared in William & Mary News on January 15, 2015.