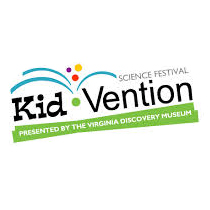 Highland, home of President James Monroe, will be partnering with the Speak! Language Center and Alliance Française of Charlottesville at this year's KidVention, presented by the Virginia Discovery Museum. KidVention is VDM's annual family science festival, bringing 30-40 community organizations together to share exciting activities to spark kids' curiosity about the world around them. Come see us at our booth where you can learn about our summer "On the Farm with Mr. Monroe" language camps. We will also be offering one of our most popular historic crafts: paper marbling!
KidVention will be held on Saturday, February 20, from 10:00 a.m. to 3:00 p.m., at the Key Recreation Center on the Downtown Mall in Charlottesville. There is a suggested donation of $5 per family.
For more information about KidVention, please CLICK HERE.