Highland Virtual Book Club: June Meeting
June 9, 2021 @ 7:00 pm

-

8:00 pm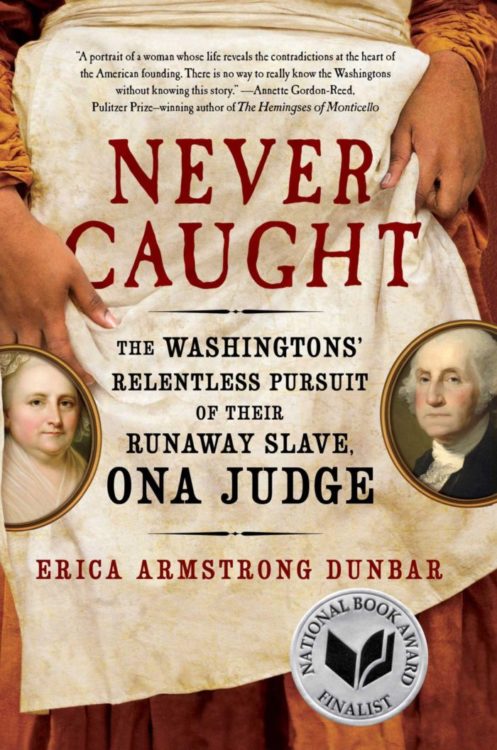 Join us virtually on Wednesday, June 9 from 7:00 – 8:00 p.m., for an evening of lively discussion hosted by James Monroe's Highland. This event is FREE and open to the public.
During the June meeting of our book club, Highland's Mellon Post-Doctoral Research Fellow Maria DiBenigno will lead the group in discussion of Never Caught: The Washingtons' Relentless Pursuit of Their Runaway Slave, Ona Judge by Erica Armstrong Dunbar.
"Never Caught is the compelling story of Ona Judge Staines, the woman who successfully defied George and Martha Washington in order to live as free woman. With vivid prose and deep sympathy, Dunbar paints a portrait of woman whose life reveals the contradictions at the heart of the American founding: men like Washington fought for liberty for themselves even as they kept people like Ona Staines in bondage. There is no way to really know the Washingtons without knowing this story." — Annette Gordon Reed, Pulitzer Prize-winning author of The Hemings of Monticello
To RSVP for this FREE event, email education@highland.org. A confirmation email will be sent with a link to the Zoom meeting for this event.