Group Tours at Highland are uniquely tailored for larger parties. Groups will be met by one of our expert guides for a 40 minute tour which includes the site of the recently discovered 1799 Main House, the 1818 Presidential Guest House, plus exhibit spaces. Learn the significance of Highland to the Monroe family, as well as how recent archaeological discoveries have upturned the understanding of this plantation. Allow time for independent exploration of the grounds, original outbuildings and the museum shop. Cost is $12 per adult for groups of 15 or more.
Enhance your group tour experience by adding: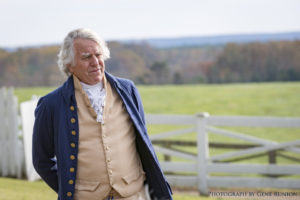 Highland Fare box lunches in an event space
An audience with a costumed James Monroe reenactor (subject to availability)
Evening tours for groups are available upon request.
Please email education@highland.org or call 434-293-8000 with questions and to inquire about availability.
The augmented reality experience is currently not available for group tours.