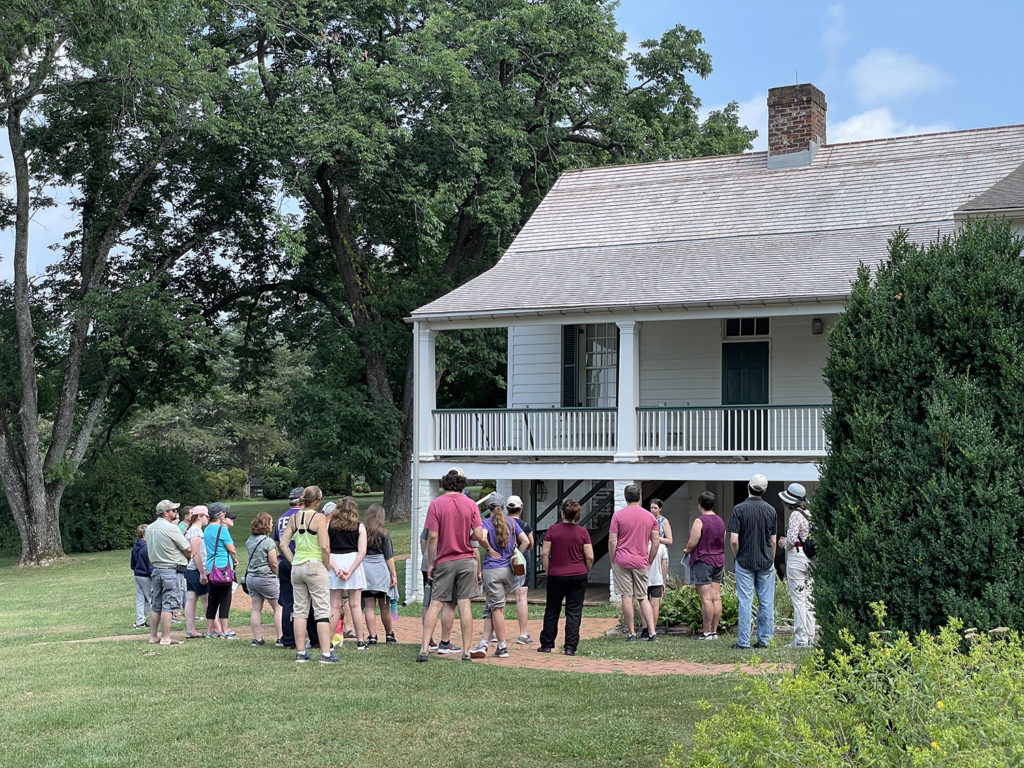 Group Tours

Highland is pleased to offer group tours for adult learners. Groups will be led by one of our expert guides for a 30 minute outdoor history walk, which includes the site of the recently discovered 1799 Main House. Participants will learn the significance of Highland and its enslaved and free occupants, as well as how recent archaeological discoveries have upturned the understanding of this plantation. Following the outdoor history walk, guides will accompany participants for a self-paced visit of the 1818 Guesthouse and interior exhibit spaces. Allow time for independent exploration of the grounds, original outbuildings, and the museum shop.
Time: Allow for 90 minutes
Price: $16.00 per person (15 person minimum)
Schedule a Visit
---
Specialist Speakers

Group visits with specialist speakers are arranged by request.
Time: Variable
Price: between $18 and $25 per person (minimums apply)
Schedule a Visit
---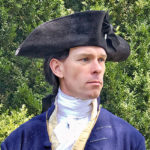 Meet President James Monroe
For a truly unique experience, consider having James Monroe re-enactor Beau Robbins perform for your group!
---
Virtual Programming
Highland is pleased to offer virtual programming on a variety of topics. Programming will be offered via Zoom with a Highland educator.
Time: 45 minute presentation, 15 minutes for questions and discussion
Price: $100.00 per session
Here's Highland
Highland was home to the Monroe family and dozens of enslaved men, women, and children for over twenty-five years. During that time the United States fought the War of 1812 and expanded westward, the spread of slavery into Missouri threatened the union of the states, and Monroe's declaration of foreign policy proclaimed the western hemisphere closed to European colonization. Participants will learn an overview of Highland's story within the framework of these historic events, and see how continued research is shaping site interpretation.
Founding Friendships
James Monroe personally knew and corresponded with all the founding presidents: George Washington, John Adams and his son John Quincy Adams, Thomas Jefferson, and James Madison. Using excerpts from their letters, this program dives into the relations that influenced the politics of the founding era, and how those relationships changed over time.
Slavery at Highland
Highland was part of the national economic shift where demand for cotton in the Deep South outpaced demand from grain plantations in the Mid-Atlantic. Hear individual stories of the enslaved at Highland and their varied experiences. Learn how Highland is connecting with their descendants today.