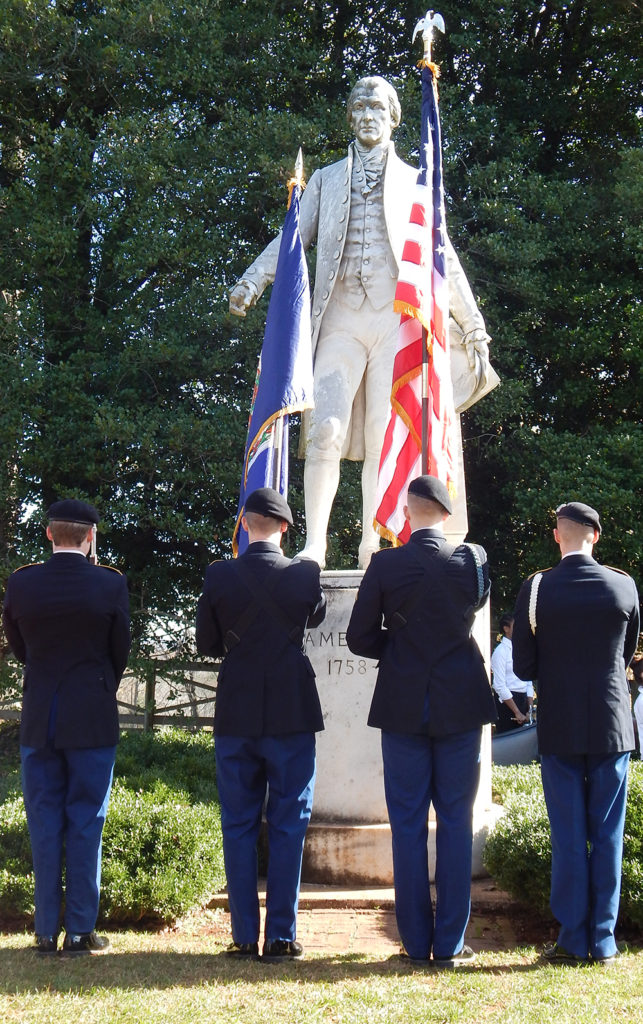 On Friday, November 10, to honor and thank U.S. veterans, all active duty, former, and retired military personnel will receive free admission to James Monroe's Highland for Veterans Day. We will also offer the following special events:
From 1:00 to 2:00 p.m., the University of Virginia Army ROTC Cadets and the Buford Middle School band will join us for a ceremony, free and open to the public, in salute to our veterans.
From 2:00 to 4:00 p.m., a living timeline of veterans will represent soldiers from the Revolutionary War through Operation Desert Storm. Visitors are invited to explore the evolution of the American soldier since Monroe's day. Two World War II Jeeps will also be on display.
For non-military visitors Colonel Monroe's performances and the veterans timeline, in addition to the historic house tour, are included with regular admission ($14, or $8 for residents of Charlottesville and surrounding counties).