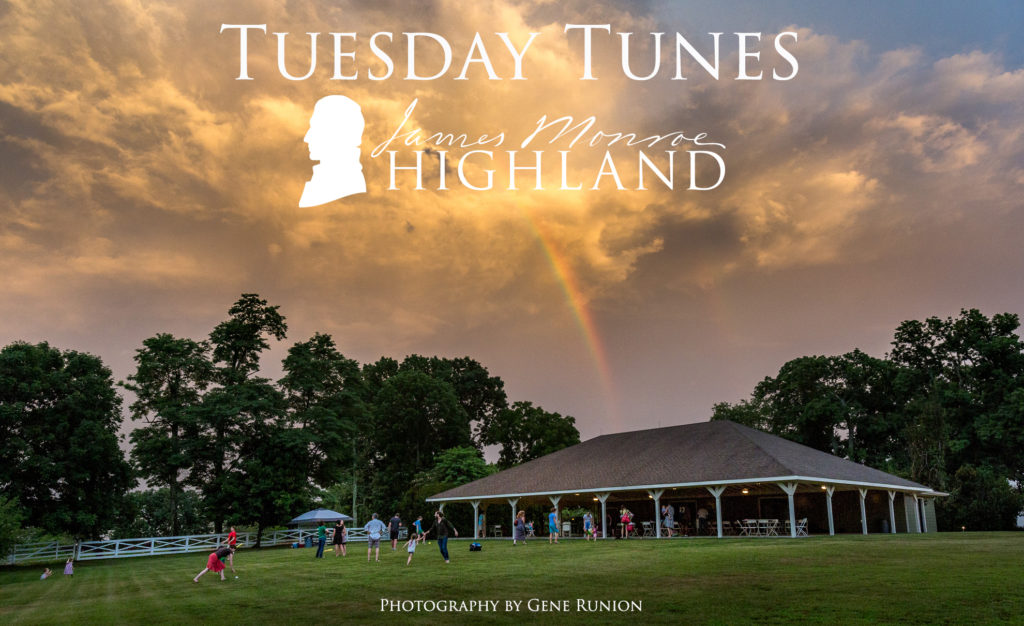 James Monroe's Highland, in partnership with The Front Porch, will host the 3rd annual Tuesday Tunes, a five-part series of sunset concerts at the home of President James Monroe. These performances are a perfect opportunity to bring the family out with blanket and chairs in tow to enjoy music from Virginia and the mid-Atlantic region!
The final concert in the series will take place on September 5, from 6:00-9:00 p.m., with music by Bud's Collective.
Local food and alcohol vendors will be on-site. Guests are encouraged to buy or pack a picnic and experience the beauty of James Monroe's Highland at dusk.
Tickets are $8 per person or $10 at the door. Family tickets are $20 per household or $25 at the door. Children 12 and under are free. Tickets are available online in advance at the Front Porch website (link below). All ticket proceeds benefit educational programming at James Monroe's Highland and local roots music school The Front Porch.
About Bud's Collective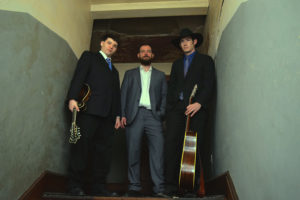 Bud's Collective is a powerful group of pickers from the hills of West Virginia. While their music reflects roots firmly planted in Bluegrass tradition, they do not hesitate to add to it in ways all their own. Playing a tasteful mix of front man Buddy Dunlap's original material and popular hits ranging from Stevie Wonder to Alabama and all points in between, Bud's Collective has been making waves in the music scene since the inception of the group in 2012.