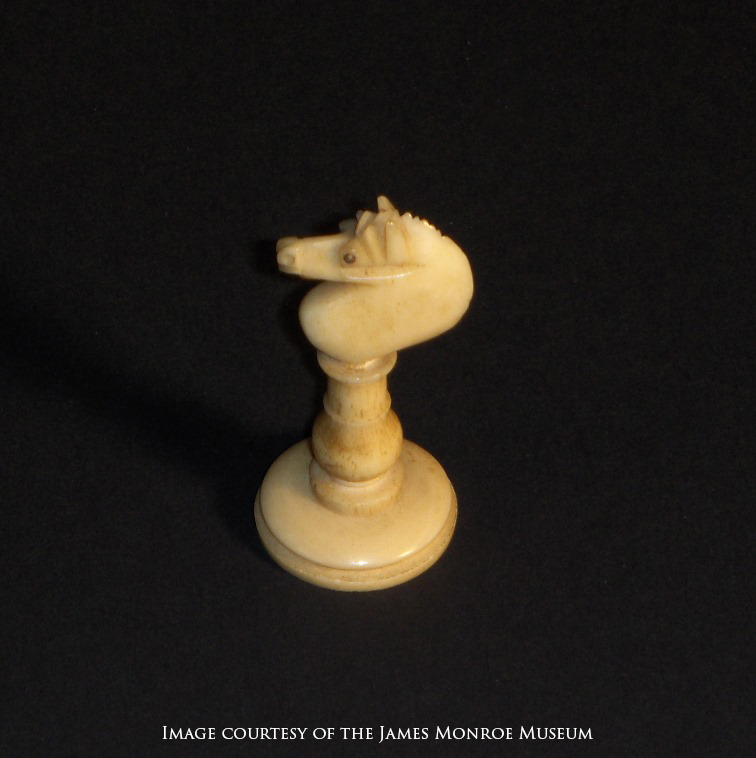 Join us on Saturday, February 19, 2016 from 9:00 am – 4:00 pm for Chess Fun Day. This event is FREE for general participation and is held in partnership with Playing ACES Chess. Activities will include Living (aka Human) Chess, Simultaneous G15 Challenge, Casual Chess, 4-way Chess, Blindfold Chess, and Bughouse Chess.
Blitz Chess* will also take place from 10:30 am – 12:00 pm (unrated event) and 1:30 pm – 3:00 pm (rated event).
*Admission to Blitz Chess is $5.00 per participant. Register online for Blitz Events by 10:00 pm on Friday November 4, 2016.
Register HERE.
Image courtesy of the James Monroe Museum